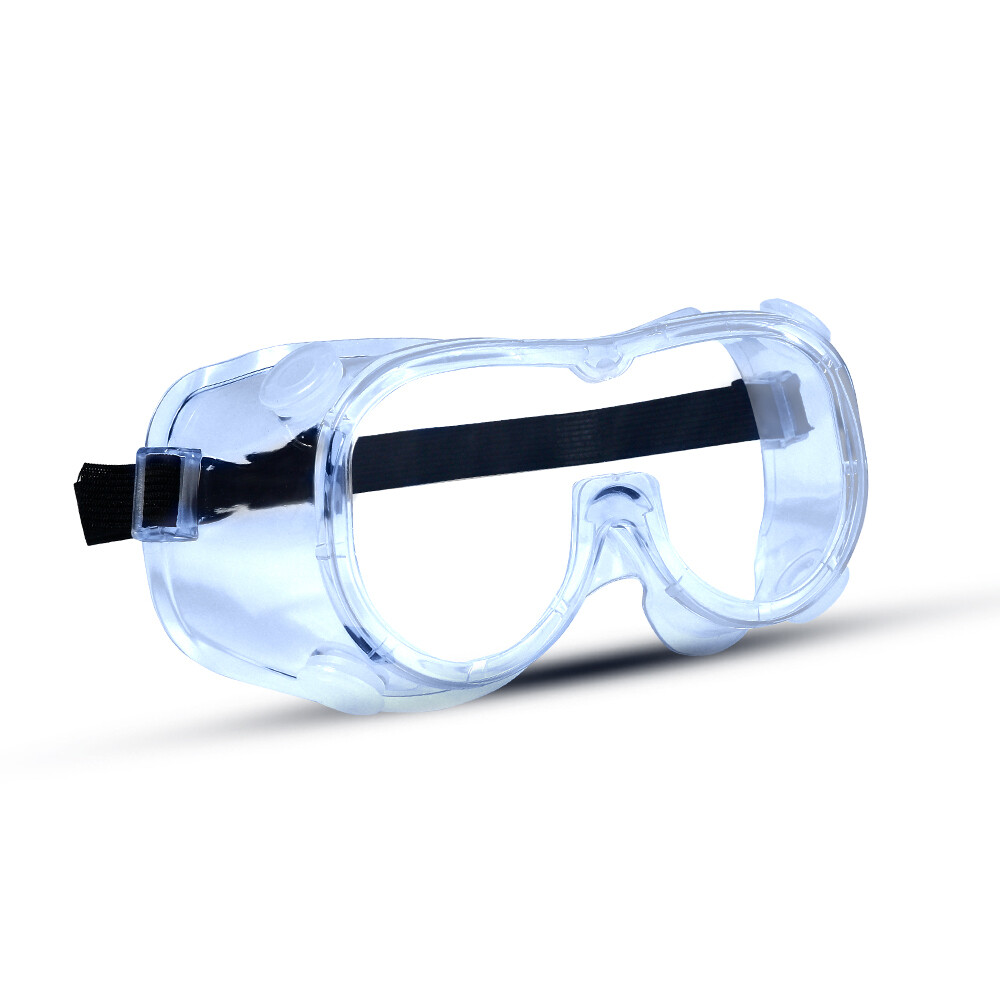 Anti-Fog Medical Safety Goggle
SKU 00002
Product Details
Product: Anti-Fog Medical Goggle with 180% Viewing Angle

Model: AM1
Function: Fully Cover Goggles to Prevent Droplets, Dust, Small Sharp Objects etc.
Feature: Anti-Fog in Both Sides, Allow Wear Glasses Inside. Indirect Vents Design, Water Vapor Easily Discharge
Composition: Soft Rubber Material, More Comfortable, With Elastic Cord and Adjustable Tightness
Material: Medical 1.5MM PC Lens + Medical Class PVC Goggle Frame
Color: Transparent Color
Goggle Size: 18.7x7.5x2cm
Manufacturer: Class I Medical Production License Factory
Lens: Lens with UV protection and Waterproof
Passed Tests: SGS CE-EN166, ANSI Z87, FDA, GB-14866, ROSH, etc.
Certifications: CE, FDA and ROHS
Save this product for later