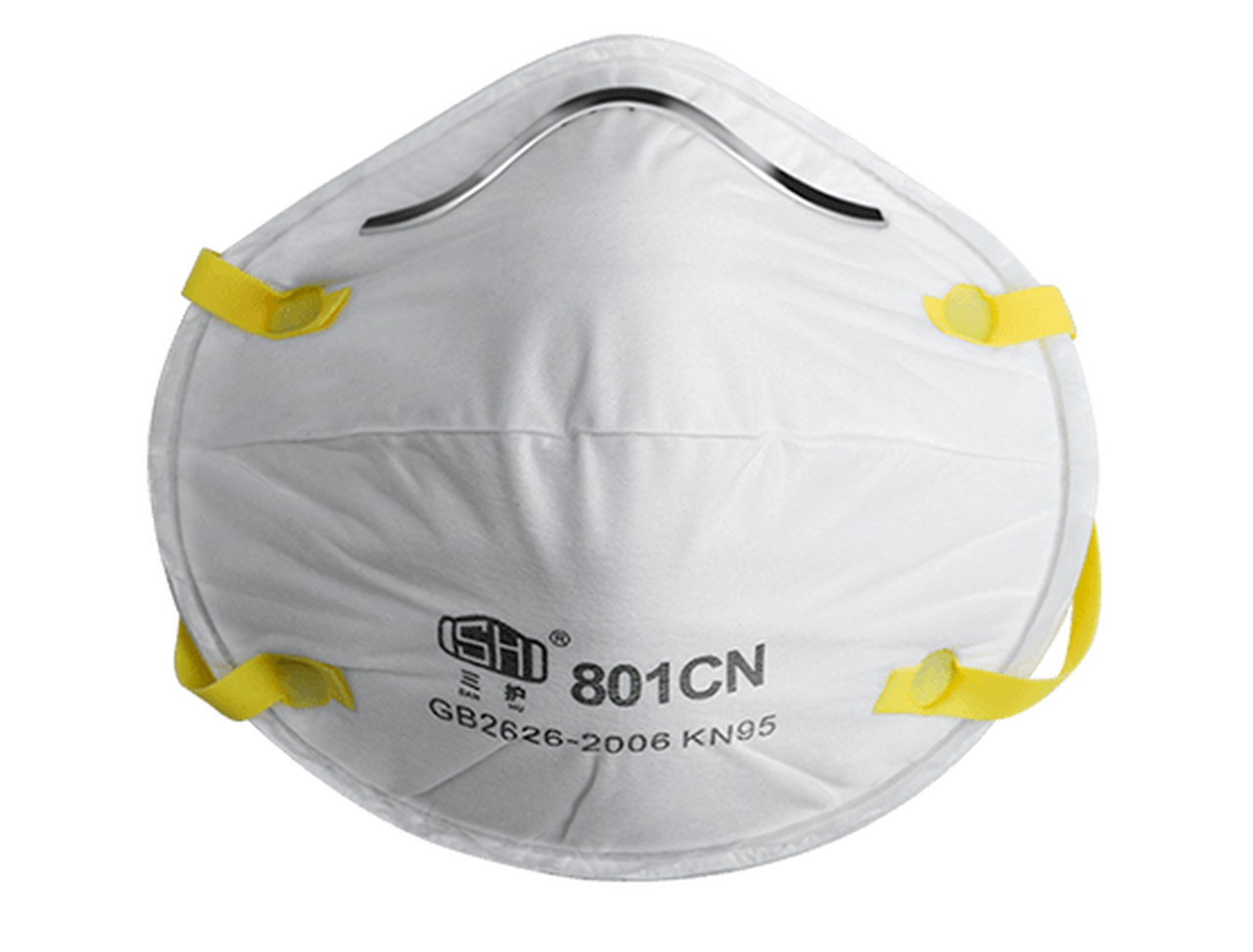 Head Straps Mask KN95 – FFP2 – SH 801CN Conical - $1.80 PC
SKU 00009
Product Details
FREE NEXT DAY SHIPPING
Arrives in 1-5 business days
Filter Level: ≥ 95%

Type: Antibacterial Secured Tightly to the Face, with 2 Head Straps and an Adjustable Nose Clip to Allow for a More Custom Fit.
Material: Non-Woven, Effective Protection of Four Layers of Fabric with Layer Melt
Blown Filter.
Color: White with Yellow Head Straps
Function: Anti-Corona Virus / Prevent Flu / Anti Smoke / Dust

Standard: CE-PPE & EN149:2001+A1:2009
Quantity: 20 PCS in package
Description: Filter particles from the air when properly fitted, helping reduce the number of particles or germs the wearer breathes in. N95, KN95 and FFP2 are recognized by the USA Center for Disease Control (CDC) as all being equivalent rated face masks. N95 is a USA certification, FFP2 is a European Certification and KN95 is China's Certification.
Save this product for later